Try our new all purpose cleaner tablets
Introducing All Purpose Cleaner Tablets
Our revolutionary all-purpose cleaner tablets is designed to revolutionize your cleaning routine while minimizing space and reducing plastic waste.
Our innovative tablets offer a convenient and eco-friendly alternative to traditional liquid cleaners, providing the same powerful cleaning performance in a compact and efficient form.
All Purpose Cleaner Tablets, 8 Count
How it Works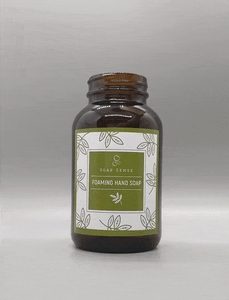 Fill
Fill a reusable 8 ounce bottle with water,  1" below the rim.
Wait
Place one tablet into bottle and allow to dissolve.
Enjoy
Enjoy the rich lather of Foaming Soap. To refill, rinse bottle and repeat.
Save Space
Fit over a year supply of soap with just a fraction of the space.
With liquid soap comprising of over 90% water, we found that by eliminating the water, and shrinking a refill down to the size of a small tablet, you can save on that much need shelf space.
Save Money
Water is heavy and expensive to ship. By eliminating the water in our foaming soap tablets, we are able to pass our saving to you and offer free shipping on all refills!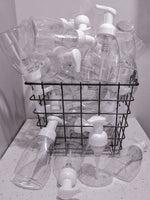 Reduce Waste
Over 60 million plastic bottles are thrown away each day. With foaming soap tablets and a reusable bottle, you can do your part in reducing plastic waste.
What customers say about our product
Very nice foaming soap that doesn't dry out my hands. I purchased the grapefruit scent and it's really nice, not overpowering. Making my own soap with these tablets is such a smart idea! Highly recommended!

Wendy
Great product! My kids love making their own soap and it also makes them want to wash their hands more often!

Kathleen
OMG these are awesome! Buying more! Smell wonderful!

Judy